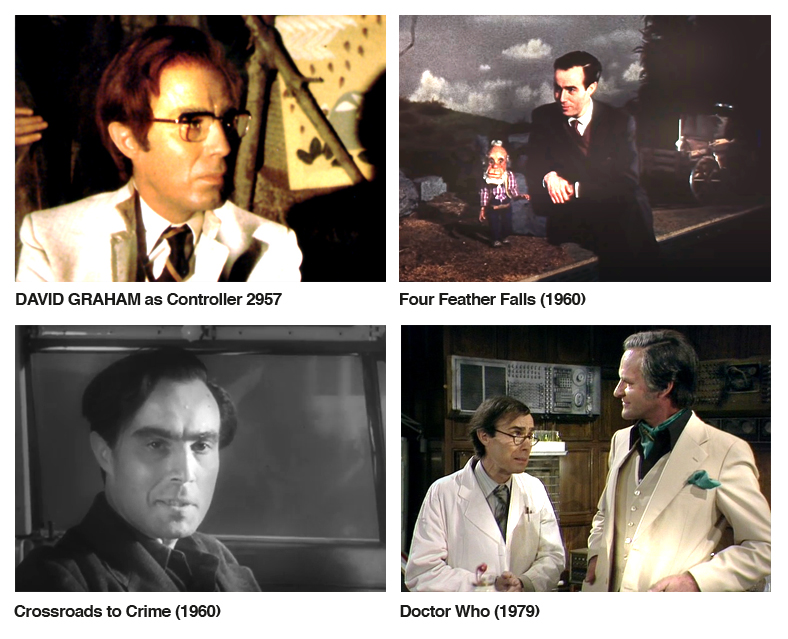 David Graham is perhaps most famous for a number of roles in which his face has remained hidden… His is the voice of many of the puppets seen in the Gerry & Sylvia Anderson children's series of the 1960s including Lady Penelope's cockney chauffeur, Parker and the inventor Brains in the perennial Thunderbirds.
Over the years, David has used his vocal abilities to supply his performances with a wide variety of accents including American, Russian, French, Italian, Middle European, German, Spanish and Hungarian.
He was also a member of the BBC Radio Drama Company from 1975 to 1977.
David is still a familiar voice on British television – providing the voice of Grandpa Pig in the children's animation series "Peppa Pig" as well as returning to the role of Parker for the re-make of Thunderbirds in "Thunderbirds are Go" for CITV.
Film work includes:

Crossroads to Crime
Thunderbirds Are Go!
Thunderbird Six
Callan
Leon the Pig Farmer
TV Work includes:
Four Feather Falls
Supercar
Fireball XL5
The Avengers
Doctor Who
Thunderbirds
The Moomins
Dominion Tank Police
So Haunt Me
Peppa Pig
Thunderbirds are Go